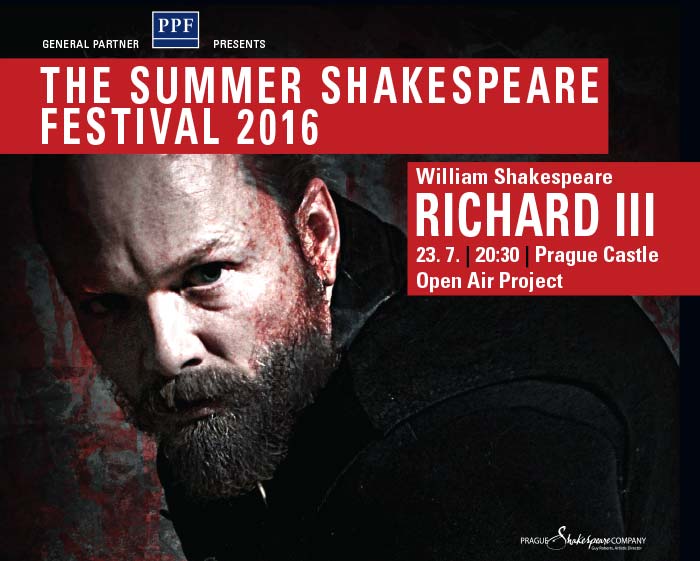 William Shakespeare: RICHARD III
23. 7. | 20:30 | Prague Castle
Open Air Project
The Summer Shakespeare Festival and Prague Shakespeare Company are proud to present an international English-language collaboration of Shakespeare's Richard III. 
PSC Artistic Director Guy Roberts directs and stars as Richard, the man audiences have loved to hate for four hundred years. Deformed in body and spirit, this depraved madman is obsessed with becoming King of England. Does he fall? Of course, but not before he has taken all of us on his wickedly entertaining ride.
Cast: Guy Roberts, Jessica Boone, Jan Thompson, OBE (the British Ambassador to the Czech Republic), Jared Doreck, Bob Boudreaux, and more.