The Summer Shakespeare Festival
This year, we present these plays in English or with English subtitles:
MUCH ADO ABOUT NOTHING
William Shakespeare
08 August – 15 August
A festive comedy about love, intrigues and lies. The elaborate story is full of surprises, love's twists and turns, ingenious schemes, and vile slanders. Will Claudio win Hero's love? Will bumbling constables Dogberry and Verges see through the intrigues of Don John? How will the merry wars of Benedick and Beatrice end?
Performed in Czech with English subtitles.
THE MERRY WIVES OF WINDSOR
William Shakespeare
16 August – 25 August
One of the most demanded plays in the Summer Shakespeare Festival repertoire, a mischievous comedy featuring a belly worshipping knight, female astuteness and mindless male jealousy, staged now for an eleventh season.
Performed in Czech with English subtitles.
A MIDSUMMER NIGHT'S DREAM
William Shakespeare (last performance)
26 August – 30 August
Is it not better to die like Pyramus and Thisbe or Romeo and Juliet before Time inches its way into a relationship? It is a play about a forest, jealousy and passion and, above all, about a magical potion made from a flower called heart's delight, thanks to which seeing is no longer seeing.
Performed in Czech with English subtitles.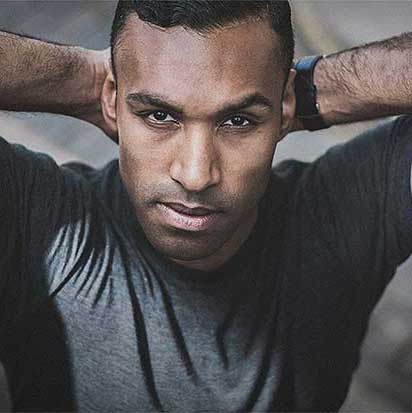 OTHELLO
William Shakespeare
01 August – 02 August
This classic Shakespeare tragedy is an astonishing epic of sweeping passions and murderous ambition – a thrilling meditation on the power of love and the destructiveness of suspicion, all triggered by one of literature's most seductively manipulative villains: Iago. Presented in Shakespeare's original English and featuring an exciting mix of traditional Jacobean-inspired costumes with modern touches adding a fresh and modern sensibility to this classic story.
Performed in English with Czech subtitles.
The Summer Shakespeare Festival is the oldest and biggest open-air festival in Europe presenting works by William Shakespeare.
About the Festival
The Festival takes place from the end of June to the beginning of September on open-air scenes in Prague (Prague Castle and Music and Dance Faculty of the Academy of Performing Arts in Prague), Brno (Špilberk Castle), Ostrava (Silesian Ostrava Castle) and Bratislava (Bratislava Castle). The Festival was started by President Václav Havel when he opened the Prague Castle to artists in the early 1990s in an effort to attract the public there. The first Shakespearean play was staged in 1990 and the festival has been held regularly since 1998.
The Festival enjoys wide popularity as we can see in the demand for tickets, record audience numbers (close to 90,000 per season) and its overall standard reflected in the unparalleled and lively media response and appreciative criticism. Around 150 plays are staged during a summer in an open-air auditorium seating 600 – 1,000 people which is as a rule filled to capacity. The Festival with its annual premieres has established itself during its existence as an event that the public at large does not miss. Plays staged exclusively for the Summer Shakespeare Festival are presented in Czech and sometimes in Slovak.
Although the Festival is largely intended for Czech audiences, the organizers collaborate with foreign ensembles working with Shakespearean themes. The audiences have been able to see during the Festival the comedies 'Much Ado About Nothing' and 'A Midsummer Night's Dream' performed in English by British Shakespeare Company (2009), the comedy 'The Merry Wives of Windsor' played by GB Theatre Company (2010), an appearance of the London-based company Shakespeare's Globe with the project 'Globe on Tours – Hamlet' (2014), a concert evening 'Patrick Doyle – Shakespeare in Concert' (2015), the tragedy 'Richard III' (2016) performed by the Prague Shakespeare Company to mark the four hundred years' anniversary of William Shakespeare's death and comedy Measure for Measure played by Prague Shakespeare Company (2018).
The Summer Shakespeare Festival is organized by AGENTURA SCHOK.